'I Survived 2020' Commemoratives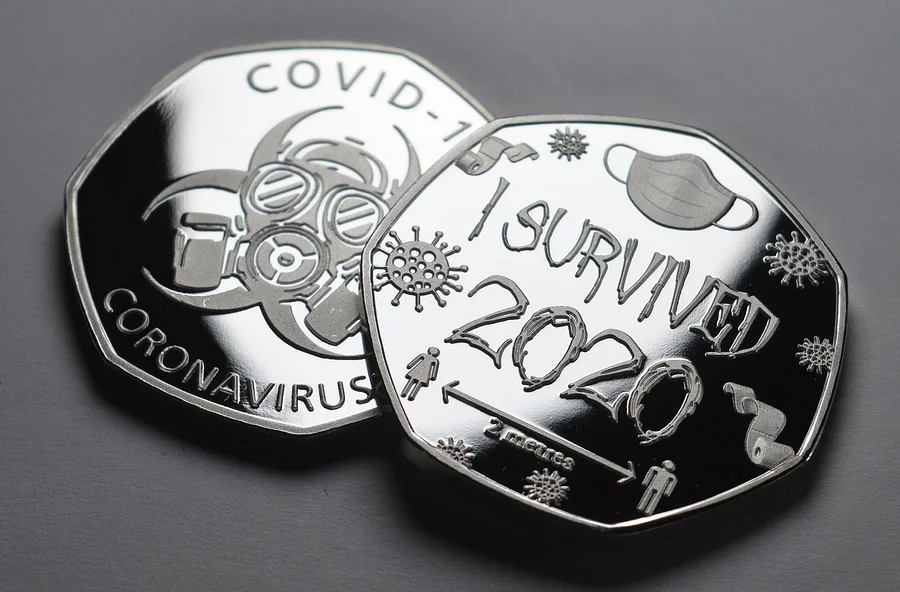 A brand new pair of collectables - a perfect memento of a year that we would all rather forget.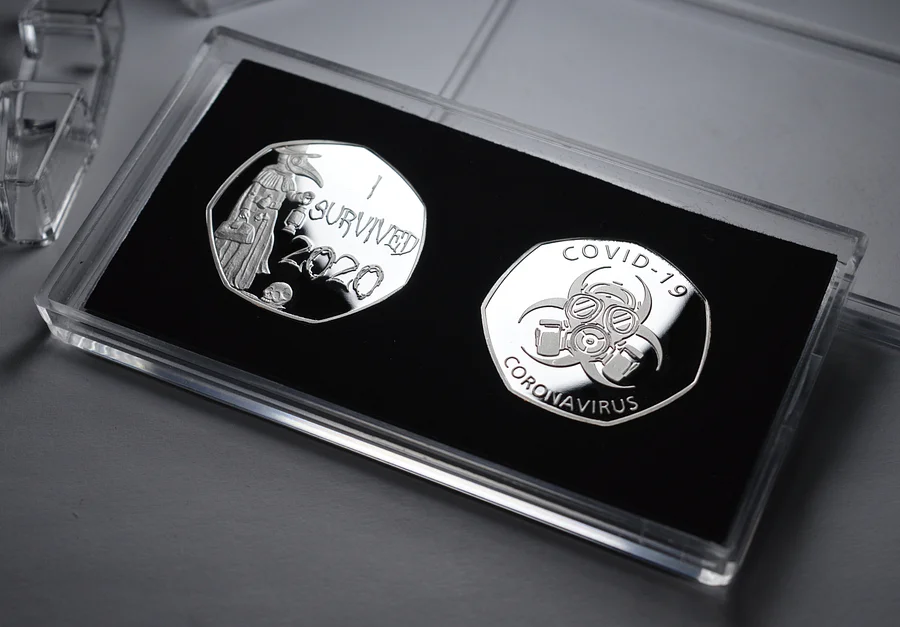 Finished in .999 Silver

These seven sided commemoratives weigh 8g and have a diameter of 40mm. The last picture is for comparison and shows the item next to a 50p coin - perfect to add to albums and collections.

A perfect gift for the coin collector.

The case (8.5cm x 4.5cm x 1cm - not including the feet) is made from Acrylic Glass (PMMA) and is of very solid construction. There is a groove to one side so the item can easily be opened and clicked shut. The interior is composed of strong, felt covered vinyl (EVA) so your coins are held very strongly in place. There are also two small feet for display/presentation purposes - these are easily removed for ease of storage etc.

The presentation box is extremely well made and is coated in a strong vinyl material - excellent quality. The lid is held in place with a strong magnet and lifts to reveal a felt lined interior with indents to snugly hold the contents. The box measures 12cm x 10cm and has a height of 2.5cm.

These items are not legal tender and are sold purely as commemoratives.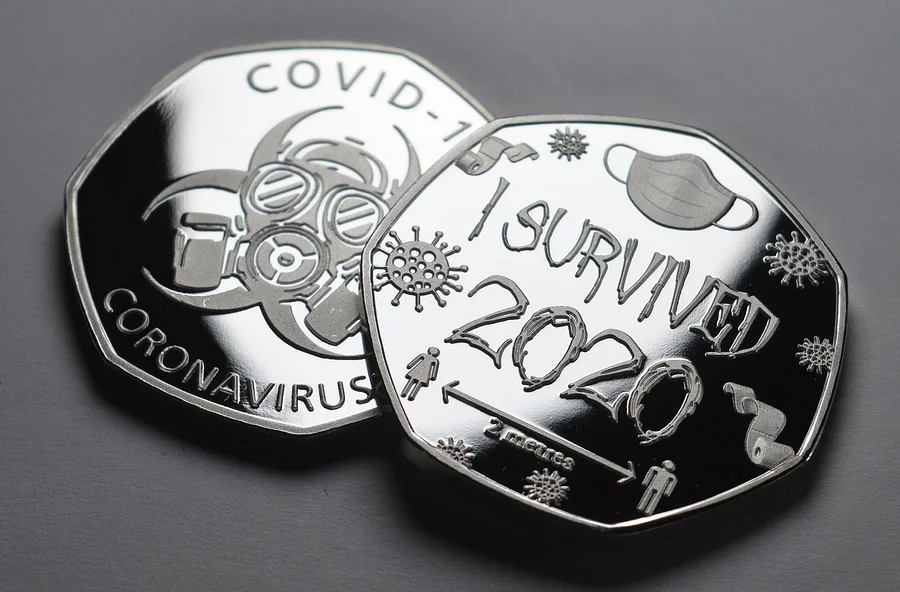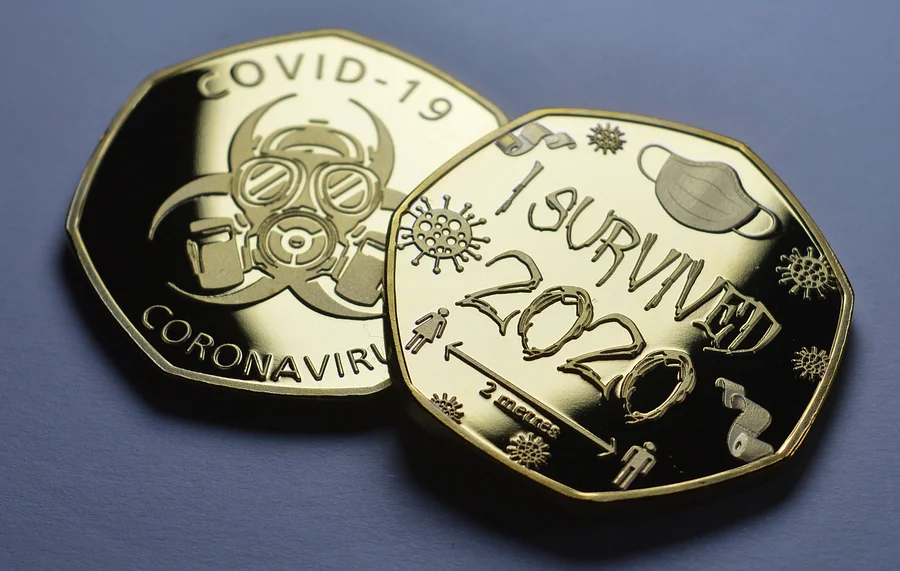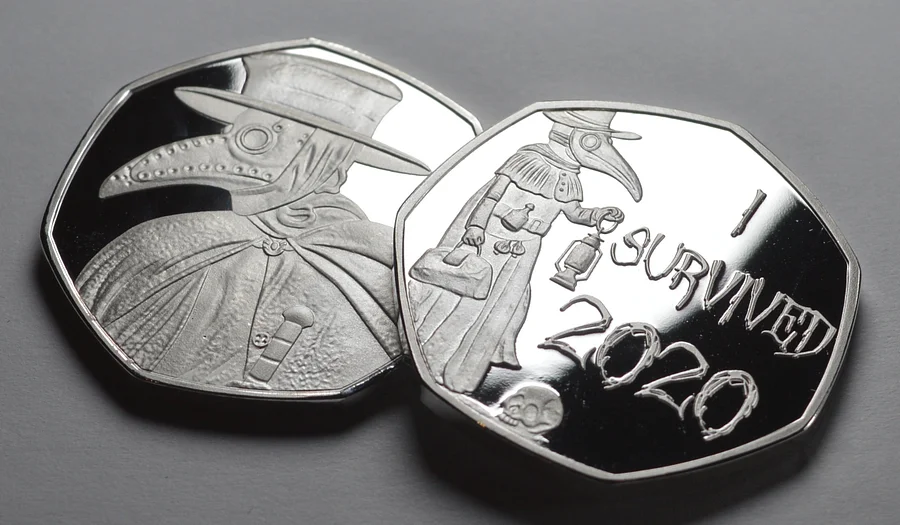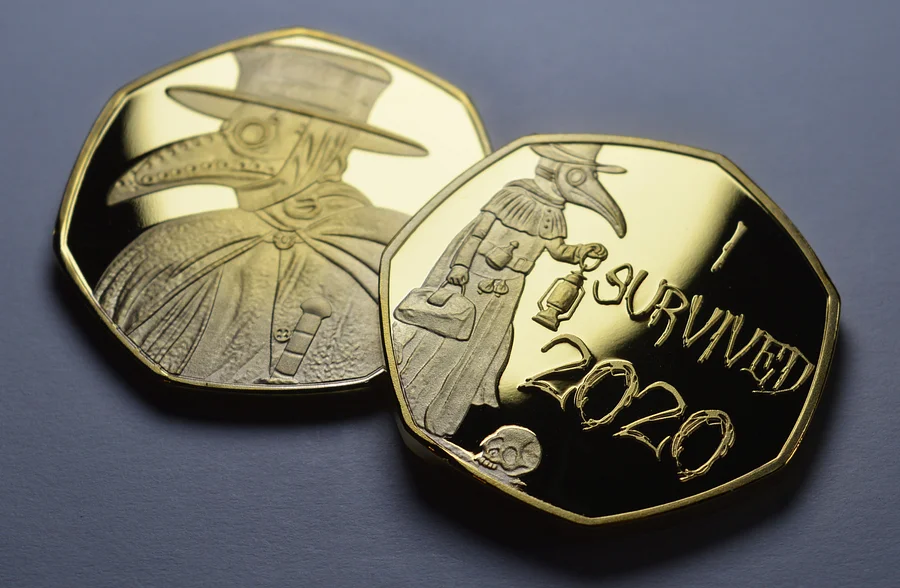 This beautiful medallion depicts AA Founders Bill & Bob masked on the front with the quarantine year 2020 & the words Unity, Service & Recovery. The back reads the responsibility statement- " I am responsible when anyone, anywhere, reaches out for help, I want the hand of A.A. always to be there. And for that: I am responsible.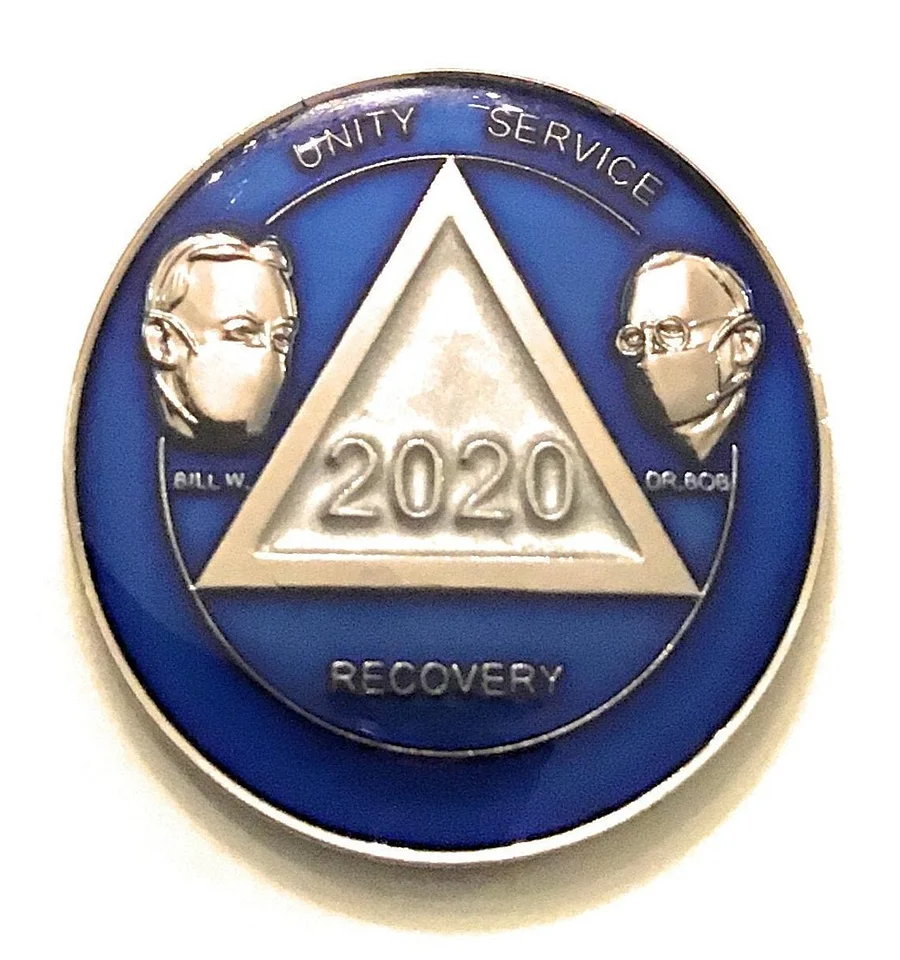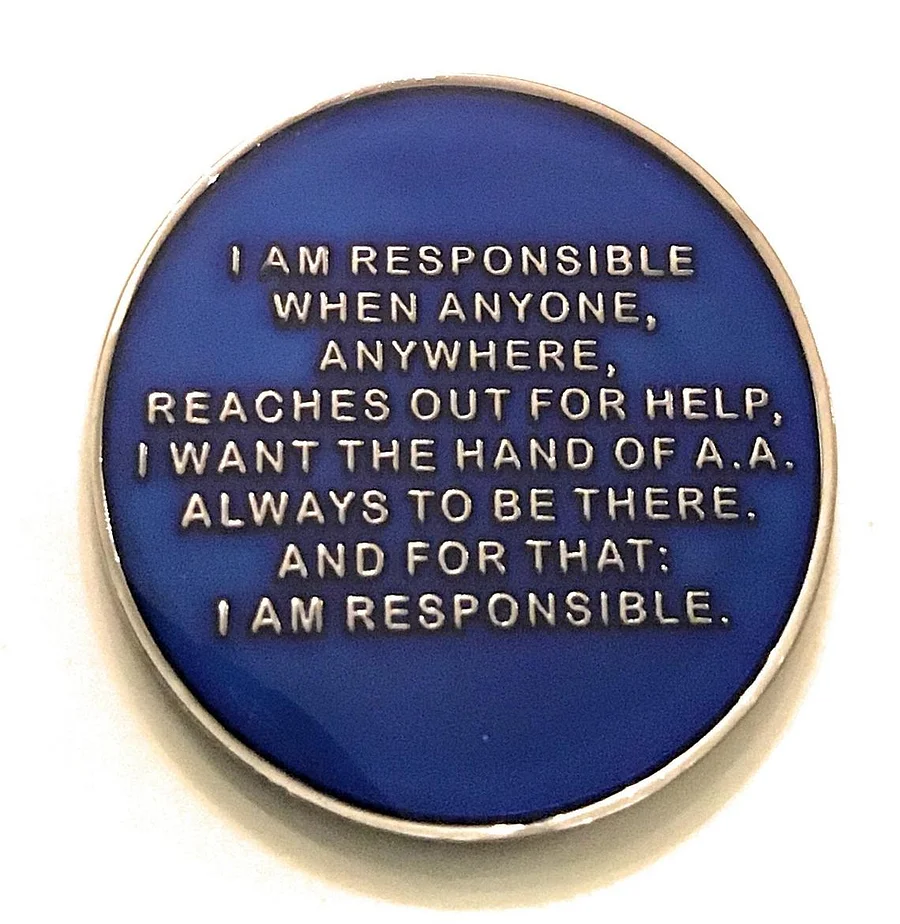 This coin was made for those who celebrated milestones during quarantine. It is also made for those who helped us each reach those milestones. It is a 'thank you' to those from whom we received hope, courage, wisdom and love. It's an opportunity to tell someone you see their efforts and encourage them to keep going when the going gets rough. While the world shut down and the doors of the rooms closed, we still found ways to show up for one another. We still found ways to connect and work a program of recovery.
This coin is a token of our commitment to recovery.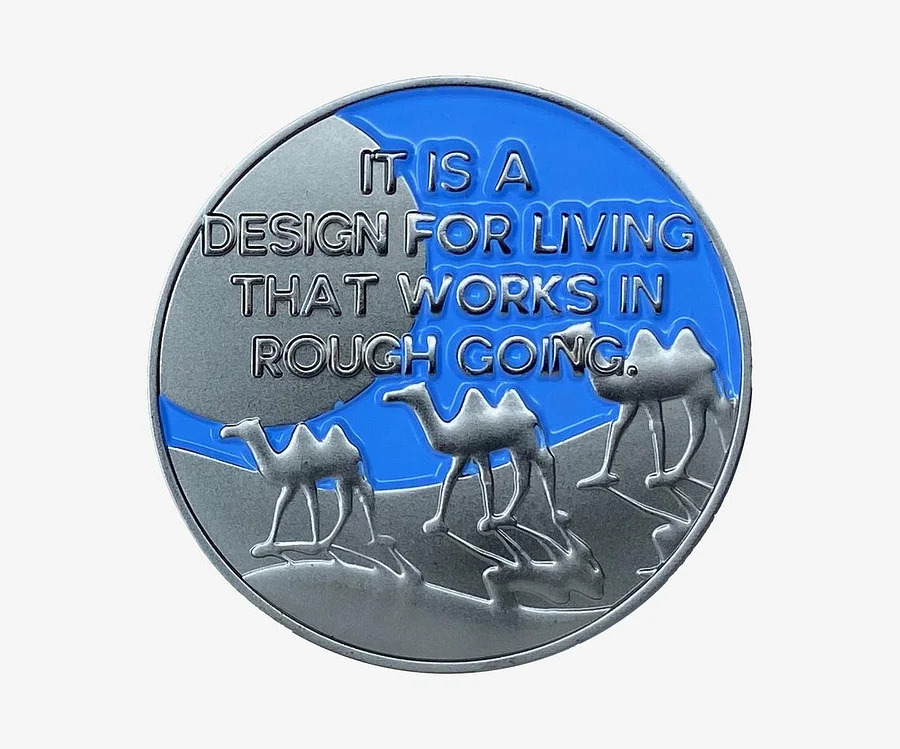 This badass coin is to remind you to keep calm and not give a fuck!Keep this highly detailed, totally fucking awesome, "I Don't Give A Fuck" coin in your pocket to serve as a reminder to let cooler heads prevail... and in case you forgot, that you truly DON'T GIVE A FUCK!